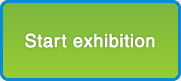 Racers running in the next race jockey for an advantageous start position and perform practice starts.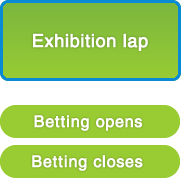 After all boats start in the Start Exhibition, they perform a "Exhibition lap".
The purpose of the Exhibition lap is to give bettors an idea of the racer's skill prior to the actual race. Racers show how smoothly they handle corners and how fast they run along straights. This is similar to the paddock in horse racing.
The racers take two laps and are timed on the 150-meter straightaway. This time is posted as their "Exhibition Time".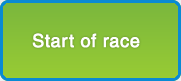 1. Pit out
At the signaling sound of a fanfare, the six boats dash out of their pits at once.


2. Warm-up
The boats decelerate as they come out of the turn around the short-cut prevention buoy, and then jockey for a position.
The starting position is determined the moment the racer points the boat's nose toward the start line after coming out of the 2nd turn marker.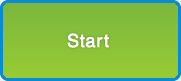 The start of the race in boat racing is unique. It's called the "flying start" system. Each boat must cross the start line within a designated time frame.
The boats must pass the start line when the giant clock points between 0 and 1 second. If a boat crosses before the needle hits 0 - a flying start occurs, or after the needle hits one - a late start occurs, and the boat is scratched from the race.
If a boat makes a flying start or a late start, all bets on that boat are refunded.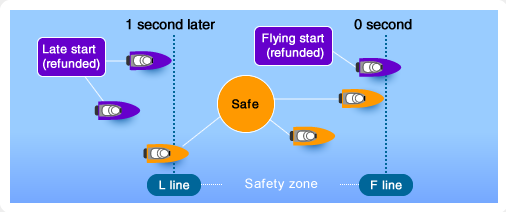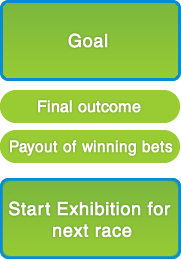 The race ends after the boats cross the finish line (same as the start line) after doing three laps around the course.